Per. 27.02.2020 09:30 - 16:00 hrs.
Hamburg Messe, Hamburg
VDMA Experience Exchange Event / Working Group Exhibitions Shipbuilding and Offshore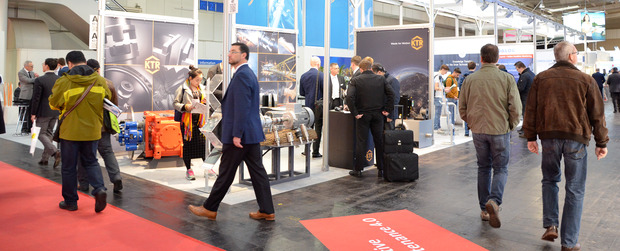 Thursday, 27 February 2020, 09:30 - 16:00, Hamburg Messe und Congress GmbH, Hamburg
Preparations for the leading trade fair in our industry, the SMM in Hamburg, are in full swing. In addition, important export trade fairs are again on the calendar for 2020 and 2021.
At the centre of the proven exchange of experience between those responsible for the trade fair is the common goal of getting the most out of trade fair participations despite the continuing austerity measures in the industry.

This time we are guests at the Hamburg Messe and meet there directly in the conference area. SMM boss Claus Ulrich Selbach will be reporting to us on important news about SMM 2020 and will be available to answer questions together with other experts from his trade fair team as discussion partners.

In the internal part of the meeting, the focus will be on the exchange of experiences on case studies of the participants, among others on SMM and the most important maritime trade fairs abroad.

With your registration (by 14 February), please indicate your desired topics and relevant questions that you would like us to address to the representatives of Hamburg Messe. We are also grateful for your case studies in the trade fair environment, which we can discuss together.

On the evening before, all interested parties meet again for networking in a restaurant in Hamburg city centre. More information will follow after registration.

We are looking forward to your participation and the interesting exchange!
Downloads
Sign up now!
You are not signed up for this event yet.